Advanced Queries is a great tool for analysts to export summary reports of your historical traffic data, with great flexibility to segment and filter the metrics on any parameter you can think of. If you are simply interested in a summary report each day of the top 1000 or 10,000 pages by pageviews, unique visitors, and/or engagement, you can create this report in Advanced Queries with one row for each unique page URL of your site where engagement data was collected. Here's an example screenshot of how to set up a report like this in our Advanced Queries interface: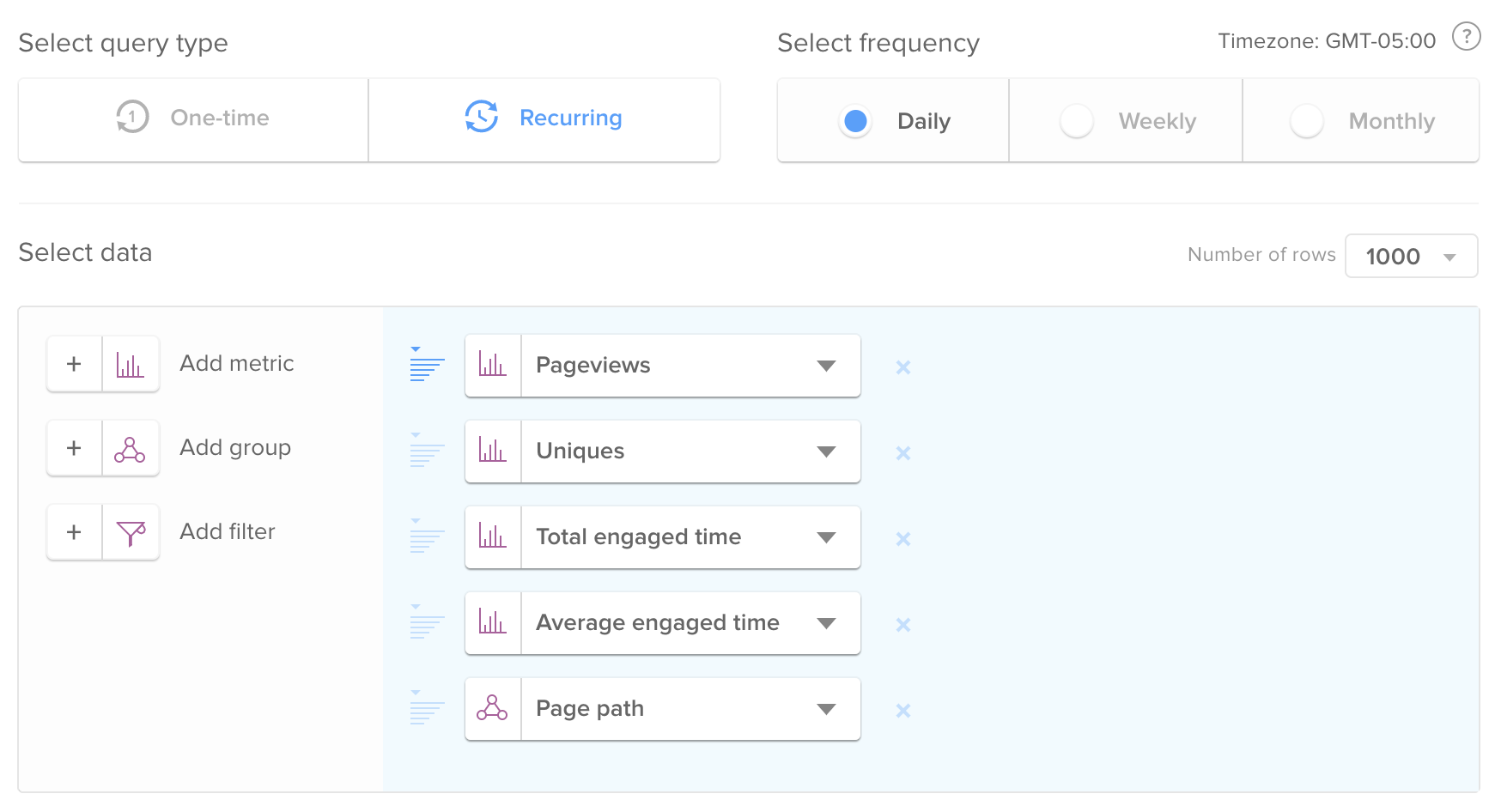 If instead, your team is looking to export and store complete records of all the engagement data we collected on your properties and visitors, including session-level attributes like the visitors' location, device type, and referring site for each view, Advanced Queries is not the right tool for this. Adding many additional dimensions or "Group" parameters to the query pictured above will result in errors due to file size or incorrect format of the data that you're seeking.
This use case is fulfilled by Chartbeat's raw data pipeline, Datastream –– a standalone service that provides a simple solution for accessing our complete session-level engagement data every minute, piped directly to your Amazon S3 bucket or Google Cloud Storage instance. Unlike our APIs, data does not need to be pulled to be accessed; instead, Chartbeat sets up, stores, and transfers this data to you. With Datastream, you'll have a detailed history of visitor interactions with your content, one row per pageview, and can use this data for additional analysis by connecting it to your other internal business intelligence platforms.
To learn more about Datastream, email your customer success manager, account manager, or support@chartbeat.com.