Compare Plans
Take a look! To learn more about pricing, get in touch with our sales team at hello@chartbeat.com.
Add Ons
Image Testing - Test homepage images and understand what captures readers' attention, all in a matter of minutes.
Native App Integration - Pull app traffic into the Real-time Dashboard to learn what's resonating with your most loyal audience on a second-by-second basis — which sections they're engaging with, how push alerts draw their interest, and more.
Video Dashboard - Grasp how your video content is capturing viewer attention in real-time so you can capitalize on distribution opportunities.
Datastream - Direct access to the data collected from all visitor interactions on a page, transferred directly to your data warehouse. With Datastream, your team has detailed history about visitor interactions with your content, and can use this data for additional analysis by connecting it to other internal business intelligence platforms. With Chartbeat's almost-instantaneous delivery of the data, you'll be able to make informed decisions about business operations beyond publishing — in much less time.
Single Sign-On (SSO) - Delegate user authentication to your external user directory or cloud identity provider. Doing this can help increase security for your organization by providing a centralized place to manage user credentials and also simplifies the log-in experience for your Chartbeat team.
Conversion: For editorial, product, and subscription teams who care about user behavior, our Conversion product helps identify the link between content and conversion events like subscriptions, registrations, and newsletter signups. The product is available as an add-on for all Chartbeat plans with three tiers of access: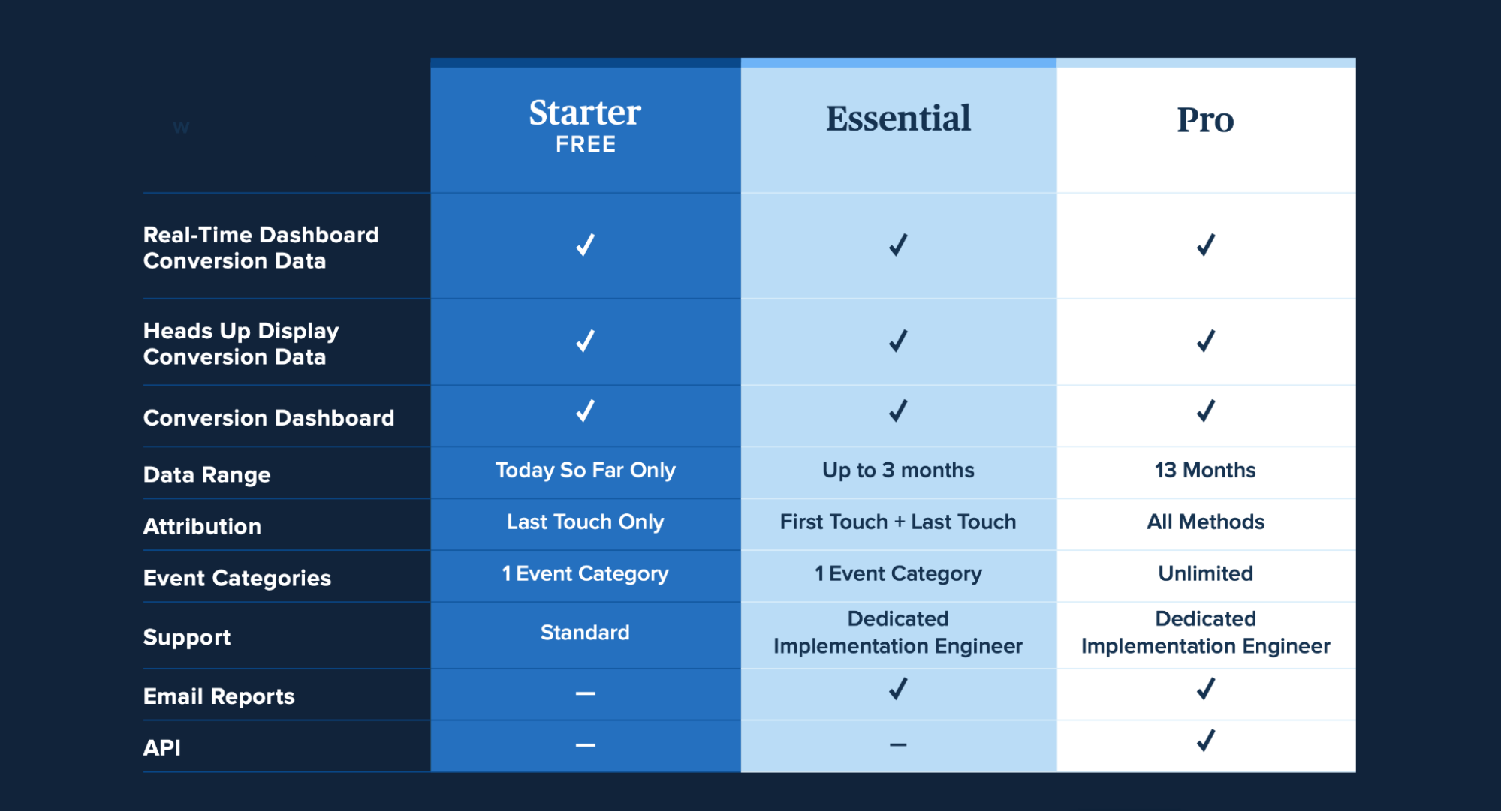 Recommendation Engine: Combining Chartbeat's existing tracking and measuring technology with a AI-based content curation model, our suite of Recommendations APIs empowers publishers to intelligently recommend captivating content tailored to their readers' behaviors, all while enhancing their ability to optimize critical business metrics.