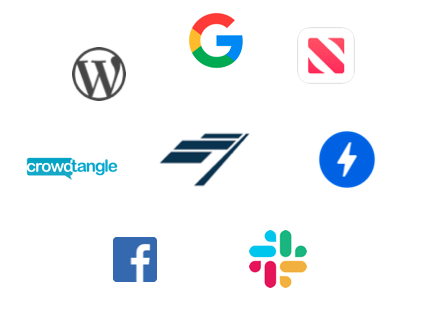 There are several types of integrations available throughout our various service plans, so we've listed them in categories below...
Page Engagement Analytics (Tracking)
Chartbeat measures user engagement with each unique page of your owned and operated website, as well as all of the other online distribution channels where users interact with those pages.
Supported platforms:
Page Optimization & Video Engagement Analytics
Our optimization tools allow homepage editors to make informed decisions about page layout and headline placement based on user clicks and article engagement and news breaks throughout the day (Heads Up Display), in addition to easily testing different headlines to draw more attention to your best pieces (Headline Testing).
We also provide an add-on integration for publishers to track user engagement with embedded video players on their websites so teams can identify top performing videos in real-time as well as high traffic pages without embedded video (see our list of plugins for third-party video platforms here).
Supported platforms:
Additional Connector Integrations
Get traffic stats and alerts from Chartbeat in your company's Slack workspace, easily integrate our website tracking code for your Wordpress site with our PHP plugin, and more!
Power Custom Tools with Chartbeat Data
Gather data from across Chartbeat's suite of tools with our APIs, and add our unique and comprehensive reader data to your internal tools. Your product team can also use our server-to-server connection to make new custom experiences for your readers, like recommendation engines or most-popular modules.