Introduction
UTM parameters enable marketers, social media editors and content creators to analyze the effectiveness of their marketing and/or content campaigns across traffic sources and media channels. When a person clicks a link that contains a URL with UTM parameters, web analytics on the destination website interpret the parameter information and attribute it to the person's website session.
Where is it?
In the Real-Time Dashboard, the Traffic module can now be toggled to show Traffic by UTM, letting users filter for the number of concurrents on site who arrived via URLs with UTM Source, Medium, or Campaign parameters.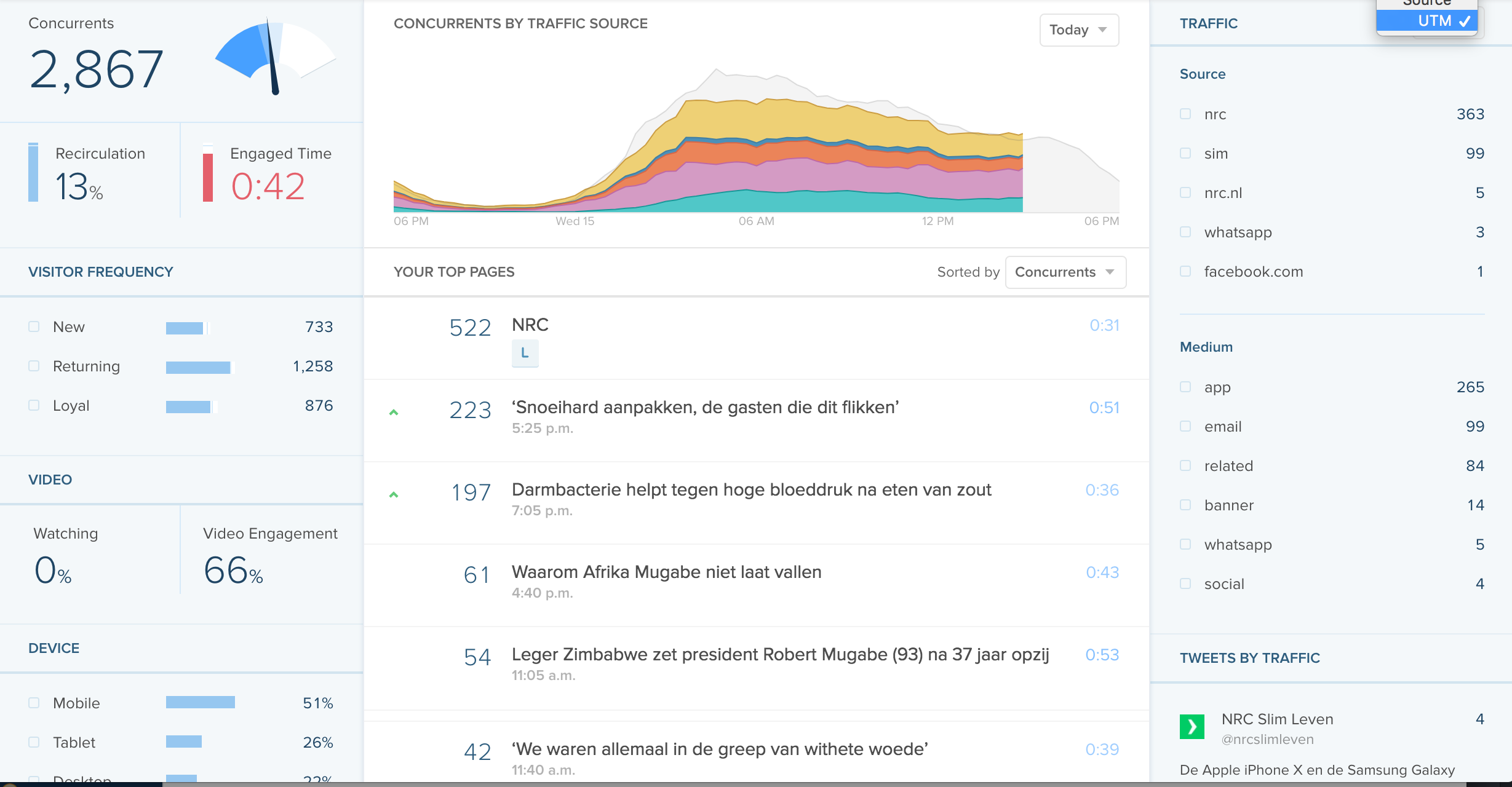 Now, it's easier than ever to track UTM codes and view engagement through the lens of your campaigns.
How do I use it?
Real-time UTM monitoring differentiates some of the more custom external channels from the catch-all 'dark social' -- for example, newsletters. Now, audience builders can see who arrives on their site via a newsletter (or any other unique channel) and get more context on which topics they read, how long they engage for, and whether they recirculate.
Analysts can use it to differentiate paid vs organic traffic — especially as UTM traffic is also tracked historically in Advanced Queries. Setup recurring reports to always stay on top of trends.

At a higher level, publishers who are are reliant on content partnerships can use analysts' reports to make strategic decisions about what to promote and where.

Social editors can use it to track content partnerships through social posts.

Marketers who need to quantify the impact of banner ads can use it to better target content to interested readers.

Audience growth and development can use it to instantly understand newsletter reach and engagement.