If you are unsure which type of attribution method is most informative for your needs, you can subscribe to multiple reports, each created using a different attribution method, and compare their results to get a broader understanding of visitor behaviors on your site.
Main Metrics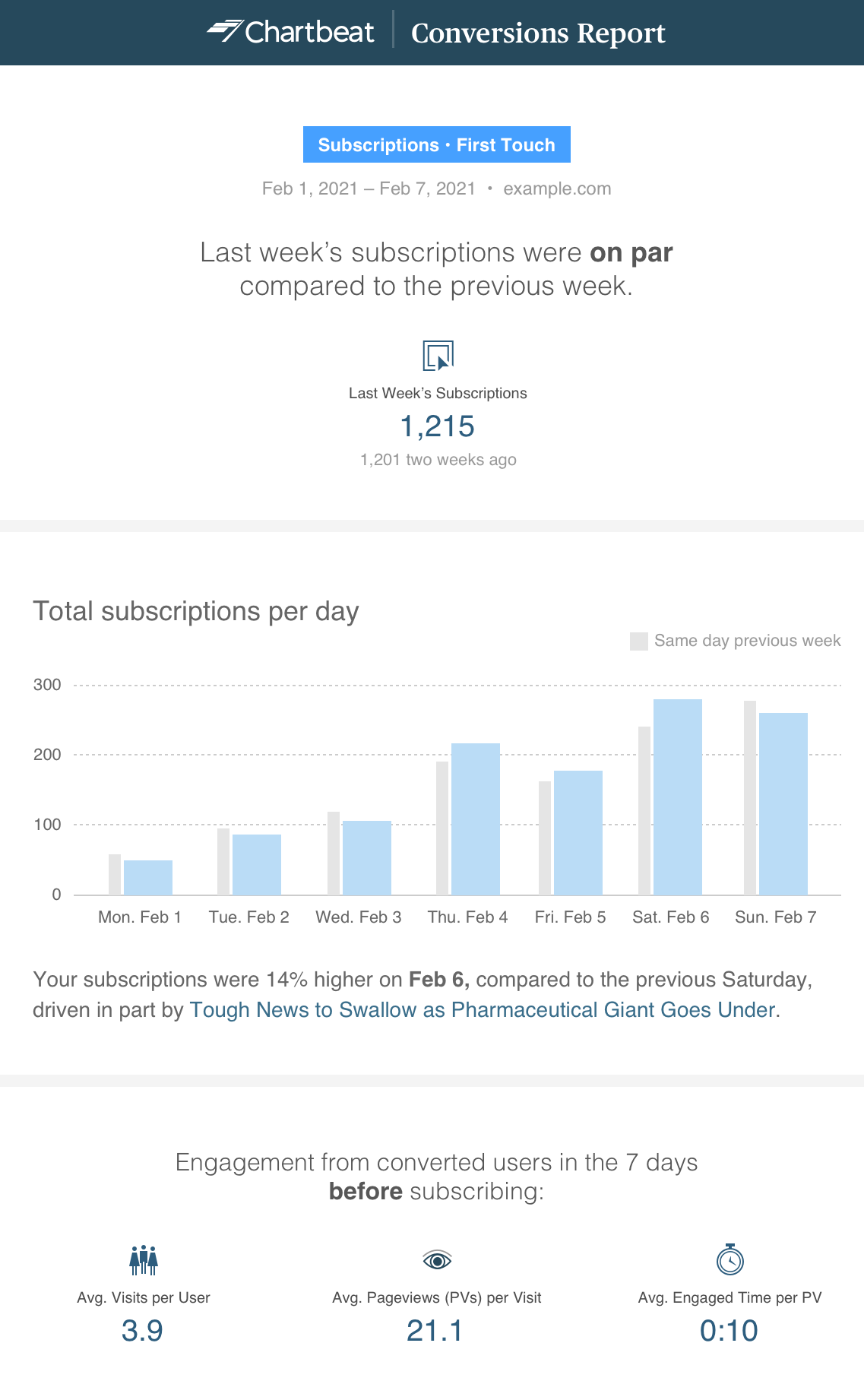 Total Events displays the total number of events occurring over the previous week. (Sunday -- Saturday).
Avg. Site Visits is calculated using data for each converting visitor over the 7 days prior to conversion.
Avg. Pageviews per Visit is defined as the average pages viewed during each visit to the site over the 7 days prior to conversion.
Avg. Engaged Time per PV displays the average time in seconds converting visitors spent actively interacting with each piece of viewed content over the 7 days prior to their conversion, including scrolls, clicks, mouse movements, touch events, and keystrokes. We track reader activity every second and report engagement stats back to our servers every 15 seconds, through the Chartbeat JS that is deployed when our code loads. (Avg Engaged Time is equal to Total Engaged Minutes divided by page views.)
In addition to displaying the main metrics for converting visitors prior to their conversion, we also display these metrics for the 24 hour period immediately following their completed conversion event, shown at the bottom of the Conversions Report.
Conversions Trends
The Conversions Report includes a bar graph showing the number of conversions each day of the previous week, highlighting noteworthy changes in daily conversion trends compared to the week prior. Automated insights also call out one or more pieces of content that contributed to the noteworthy conversion count.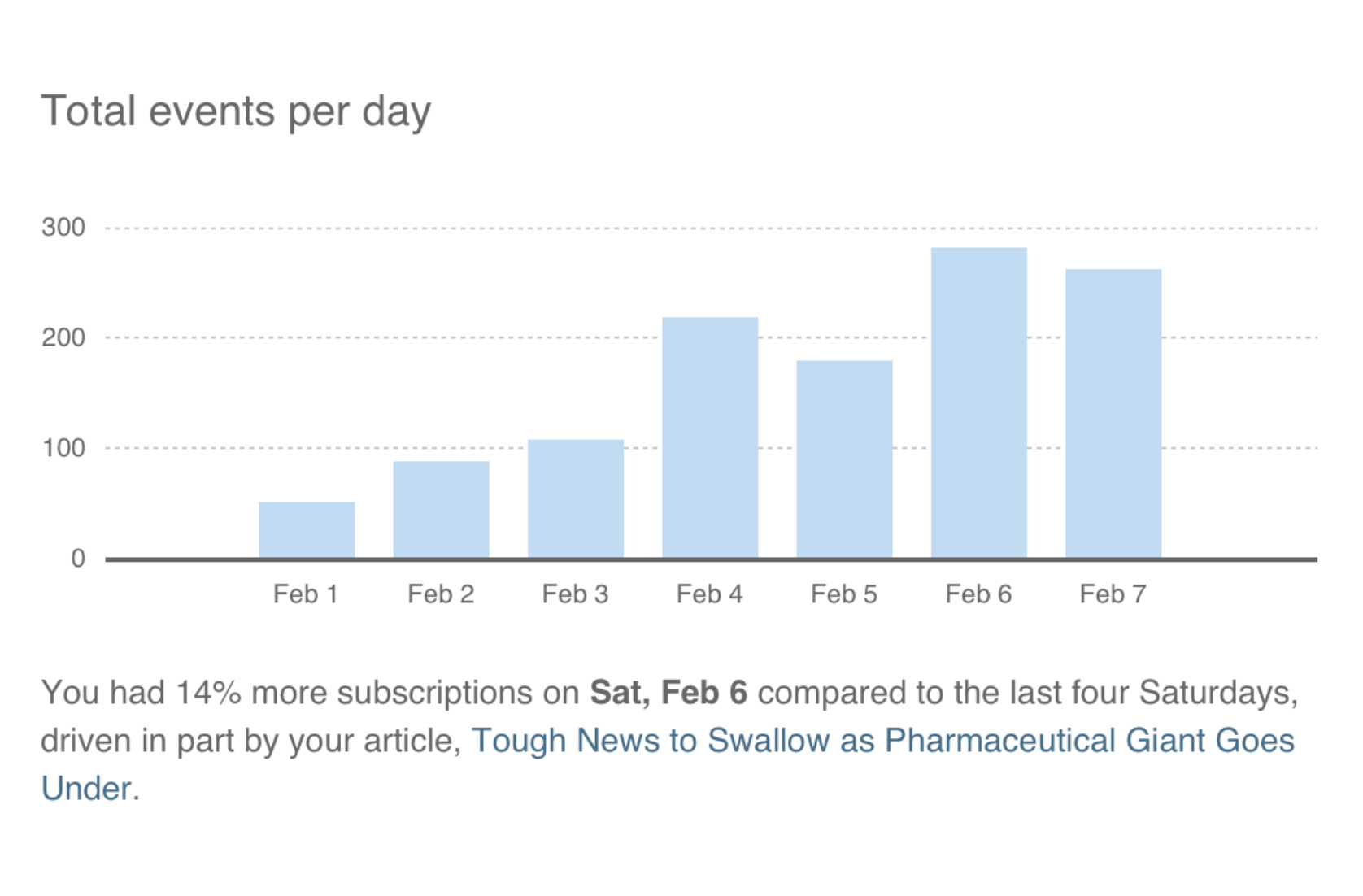 Top Sections, Pages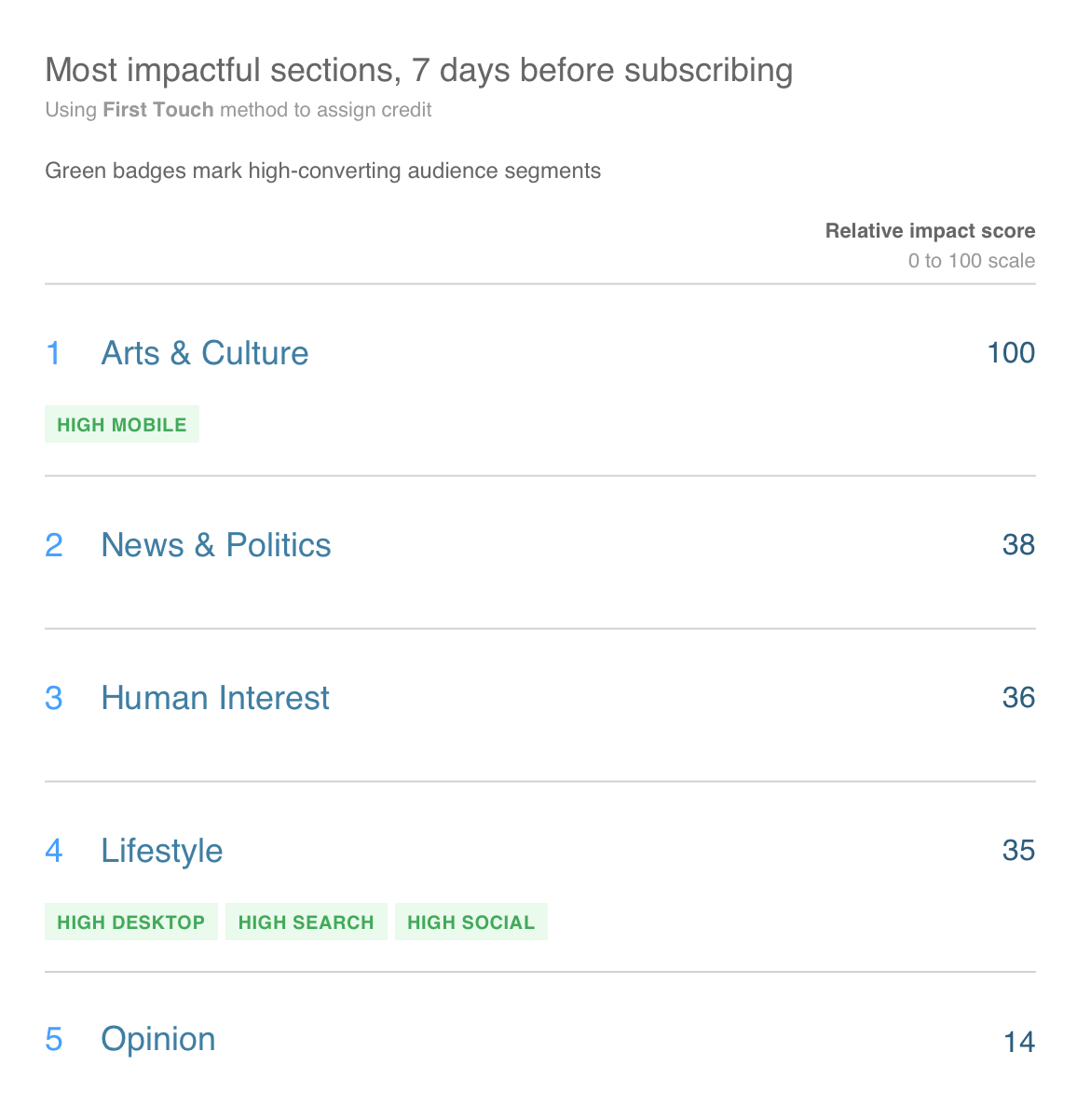 The Conversions Report also provides a list of the top 5 sections that drove the highest conversions over the previous week, as well as a view of the top 5 individual pages that were most important for driving conversions.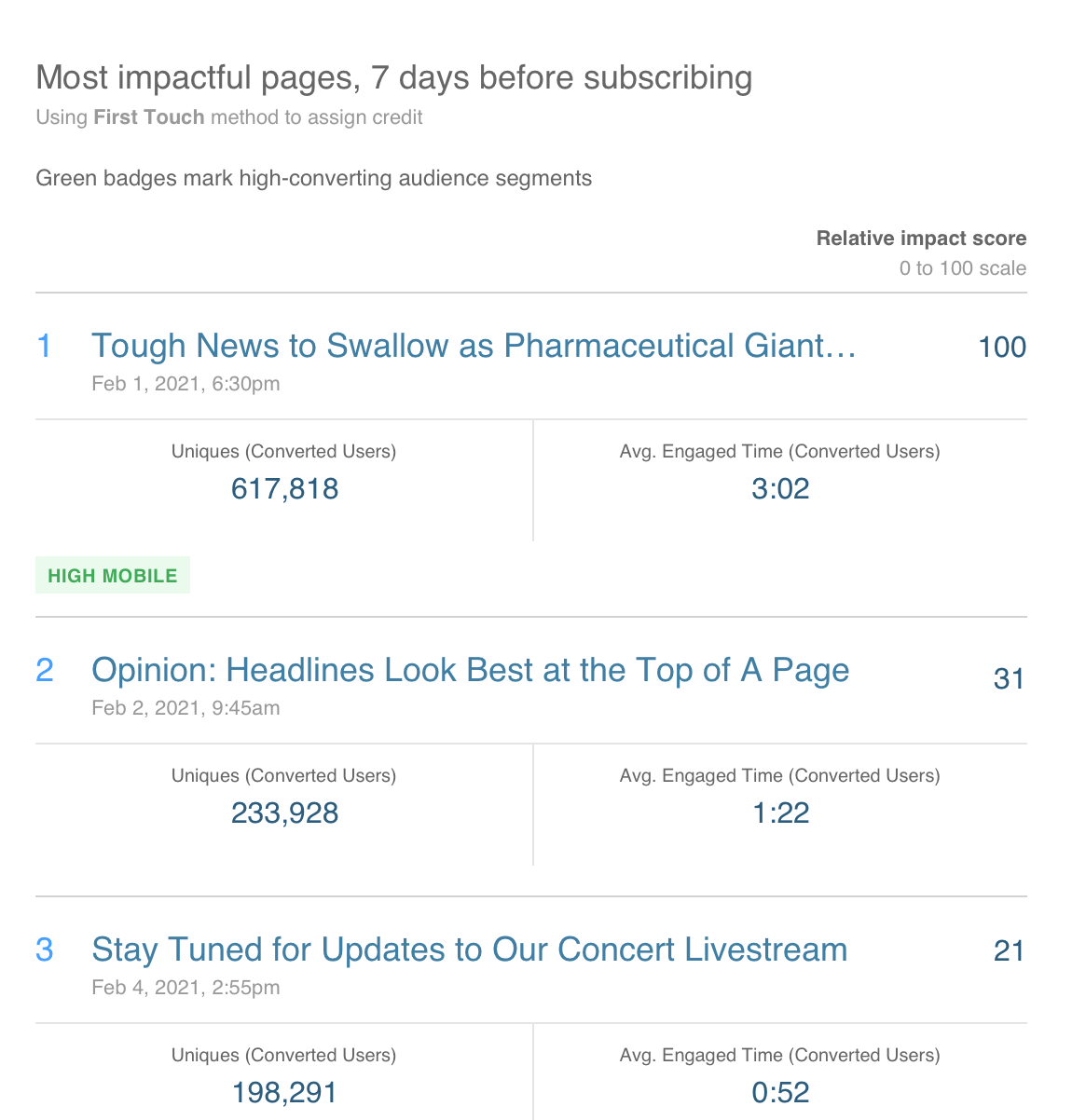 The relative impact score next to each article or section's provides a sense of how much an individual story or section's influenced a reader's decision to convert.
A green badge indicates that a section or story was also ranked as a top converting article for a specific audience segment, e.g. readers referred to your site via social media, or readers engaging primarily on mobile.
Each article title is linked directly to a page detail view in our Historical Dashboard so that you can dive deeper on your traffic data for a particular story and better understand your content's reach by traffic source, visitor loyalty type, and device type.
Note that the list of Top Stories driving conversions may also contain one or more landing pages, if many converting visitors show significant engagement with one of your section landing pages prior to taking action. A landing page will not have a link to a detail view in the Historical Dashboard.
Similarly, the Conversions Report provides a list of the top 5 articles with the most engagement by converting visitors in the 24 hour period immediately following the conversion event.