All Chartbeat users are able to create their own personal API keys which are necessary for making successful calls to our various API endpoints.
Create an API Key
Step 1: Find the API Keys page in your account settings (hover over your profile icon in the top-right corner > Settings > API Keys).
Step 2: Click 'Create API Key' in the top right corner.

Step 3: Select the appropriate APIs and Domains this key will have access to. To grant this key access to all of our APIs and endpoints, check the 'all' button under Select API. If your API key should work for any site that your user account has access to, select 'any site'. Once you've made your selections, click 'Add API Key'.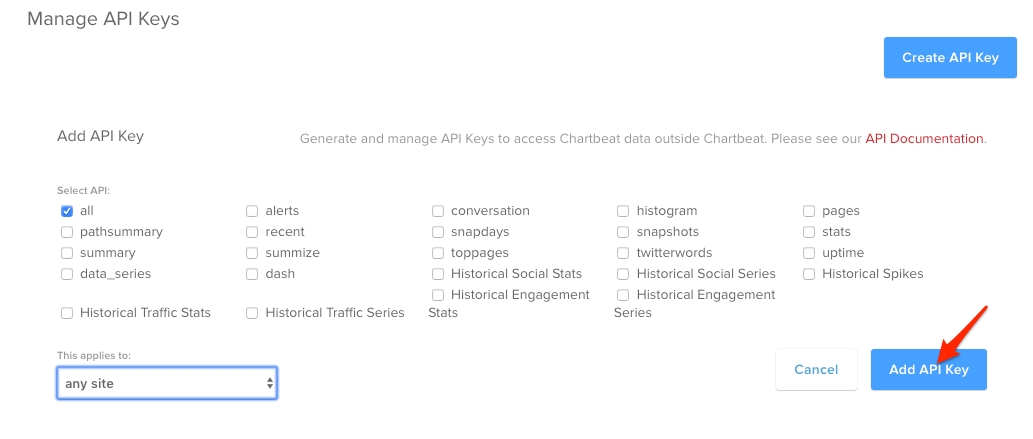 Step 4: You should now see the API Key appear under the 'Manage API Keys' list.

All done! To create more API keys, simply repeat this process.
Delete an API Key
Simply click 'Delete' next to the relevant key and confirm your selection.